Like Sunday, Like Rain (2014) - Movie
Equipped with my new fibrenet, iPad and Sennheiser HD 518 - Audio Headphones, I've managed to watched more movies this weekend.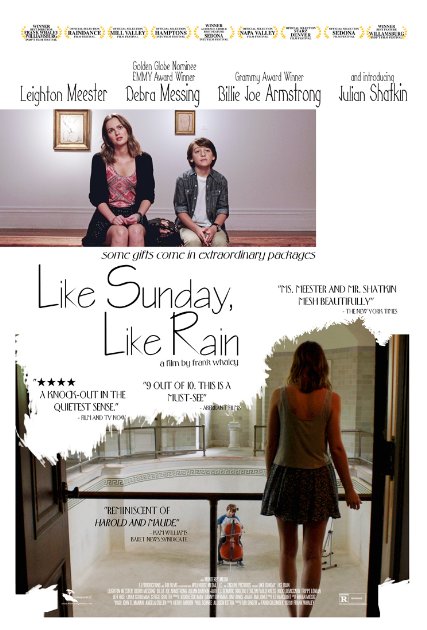 Surrounded by wealth and living with abundant resources in Manhattan, 12-year-old cello prodigy Reggie, lives a solitary life lacking only frequently absent parents and friends. Estranged from family, having slacker boyfriend troubles, and fired from her waitressing job, sometimes musician 23-year-old Eleanor needs a new place to live and a new job.
The movie was easy and soothing watch. I liked the music.
Here is something interesting from Wikipedia. Apparently, the movie was shot in 20 days!.
Per the trivia page at IMDb ...
The film won 4 awards at Willfilm including Best Feature and Best Director.
And the film was made for less than half a million dollars.
Quite an amazing feat for that budget and that time!